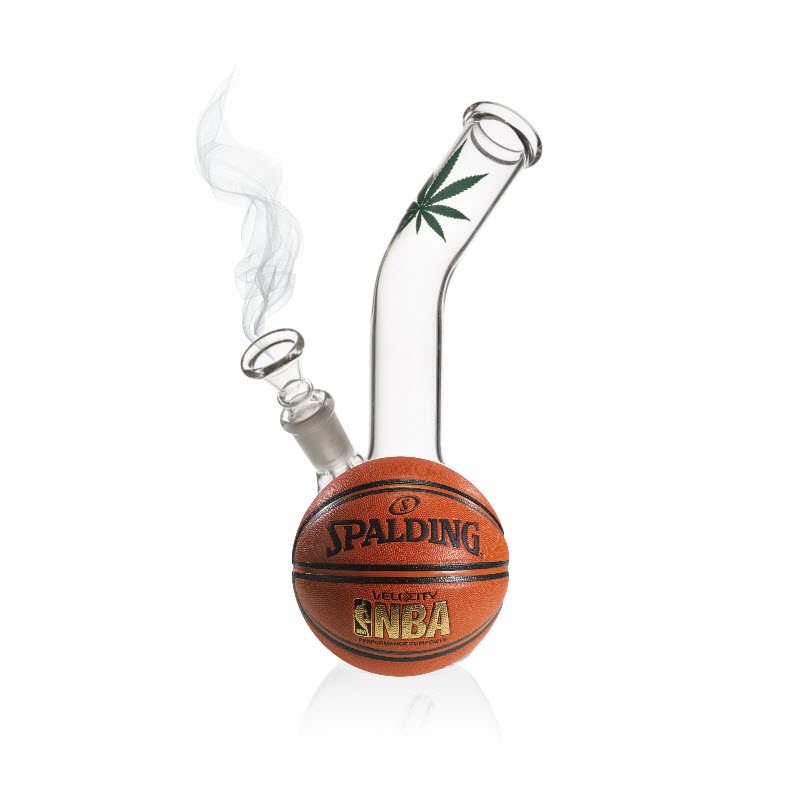 It's about time that the National Basketball Association (NBA) rethinks their stance on cannabis.
Ask any NBA athlete, or athlete for that matter, and they will tell you that each season is as grueling as it gets. All basketball players have to follow a rigorous schedule of intense training, playing games, and traveling while managing playing in a high-stress environment. It's no secret that NBA players go through a lot for their career – both physically and mentally.
Their bodies and minds are exhausted, but physically they have to work through a lot of recovery in order to continue playing well. As a result, players will need a lot of things in their tool kit for recovery – and it's no surprise that more and more of them are turning to CBD and cannabis as opposed to opiates in the past.
However, cannabis is part of the banned substances list, and that posed a problem in the past. They would conduct random drug tests looking for cannabis.
Over the last few years, NBA players including Larry Sanders, Dion Waiters, Nerlen Noel, Thabo Sefolosha, and others have already been suspended for breaching the NBA drug policy because they consumed cannabis. According to NBC Sports' Tom Haberstroh and Monte Poole: "Six different NBA players, who did not want to be identified, estimated that the percentage of active players using marijuana in some form – buds, edibles, concentrates, CBD oils, lotions, patches – was at least 50 percent and as high as 85 percent."
"We think that athletes use cannabis to get high, and that's not the case," says former NBA player and now a cannabis advocate, also founder of the Terra Mater Cannabis Company. "Our bodies are beat to s— every single night… And a lot of guys use cannabis to cope with that. They don't get high to get high. They get high to feel better." Harrington tells the Washington Post that after 13 surgeries over the course of his 16 year career, it was cannabis that finally allowed him to walk without pain. He even thought that he would end up retiring from playing ball and eventually coach, but as he discovered CBD and cannabis, he thinks he found his calling.
Thankfully, the NBA is showing a progressive attitude towards cannabis through the years – slowly, but surely. "I feel sometimes that, it's uncool that the league still tests for marijuana. And I think that's not exactly where the state of the science on marijuana is," said NBA Commissioner Adam Silver back in 2019. "I think that, clearly to the extent it has medicinal qualities, those are things that we should be looking at. Where it's in terms of pain relief, of course. And that's something that's being studied, not just by us. The NFL recently announced they're studying that issue, as well. And we should look at it."
Temporary Suspension Of Marijuana Drug Testing – It's Time To End It Permanently
Early this month, they announced that they will suspend the random cannabis testing for their 2020-2021 season, though many predict that it will completely stop in the future. The season, made up of 72 games (reduced from the typical 82 games) starts on December 22.
"Due to the unusual circumstances in conjunction with the pandemic, we have agreed with the NBPA to suspend random testing for marijuana for the 2020-21 season and focus our random testing program on performance-enhancing products and drugs of abuse," said NBA spokesperson, Mike Bass.
But according to Michele Roberts, who heads the NBPA and recently joined Cresco Labs board, she thinks that these big changes could be permanent and it may come soon. "We're not going to expose our players to unnecessary risks," she disclosed to Dowsett in an exclusive piece for GQ. "And it is not necessary to know whether our players are positive for marijuana."
"At the end of the day, I think we all agree that, whether or not marijuana is a legal substance, just like with alcohol, you still have to teach young people how to use a substance like that appropriately and responsibly and so it doesn't overwhelm your life," she says. "So, it's a complicated issue."
"I know these guys play in pain, live in pain, almost as a matter of course," Robert says. "They don't want to take a lot of drugs that they could perfectly legally take from their trainers because they're aware much of that stuff is highly addictive."
But while the NBA will stop the random drug testing looking for THC, they will still be testing "for cause" specifically for past offenders who have a history of substance abuse.
There is the belief that the NBA wants to get rid of any unnecessary contacts with their players, who already have to work through a complicated set of protocols due to the pandemic. Now before playing in the bubble, they already announced that they would be suspending the testing for use of recreational drugs. But since the have already made the decision to go without cannabis testing once again, this could be a big sign that the NBA is ready to completely phase it out in the near future.
The decision of the NBA is timely, most of the players play for states that have legalized cannabis at least medicinally, after all. It's also relevant because we are living in a time that we expect only more states to become more relaxed about decriminalization and push for legalization.
The ESPN says that there's only 6 states left, where one major sports team plays which also hasn't legalized cannabis at least in one form. These are: Texas, Wisconsin, Georgia, Indiana, Tennessee, and North Carolina.
It seems that it's only a matter of time until we finally see big changes in the NBA – for the benefit of its players.
THE NBA GOES PRO-WEED, READ MORE…
THE NBA STOPS TESTING FOR WEED IN THE COVID BUBBLE!
OR..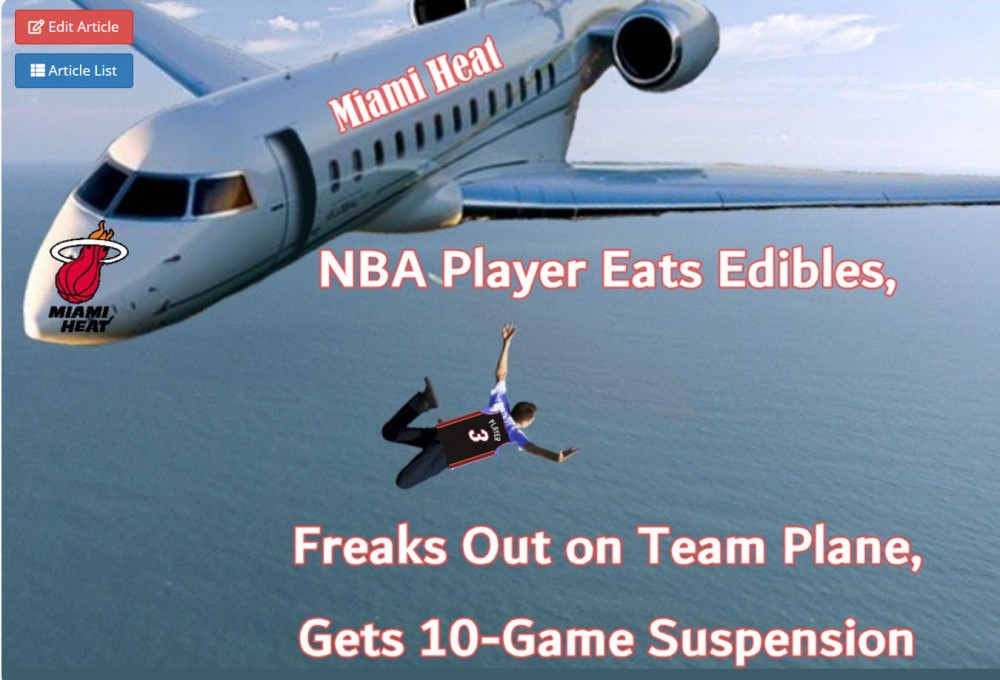 NBA PLAYERS EATS EDIBLES, TRIES TO JUMP OUT OF TEAM PLANE!