The Rise of Social Influencers in Cannabis and CBD – Martha Stewart Joins Canopy Growth as a CBD Advisor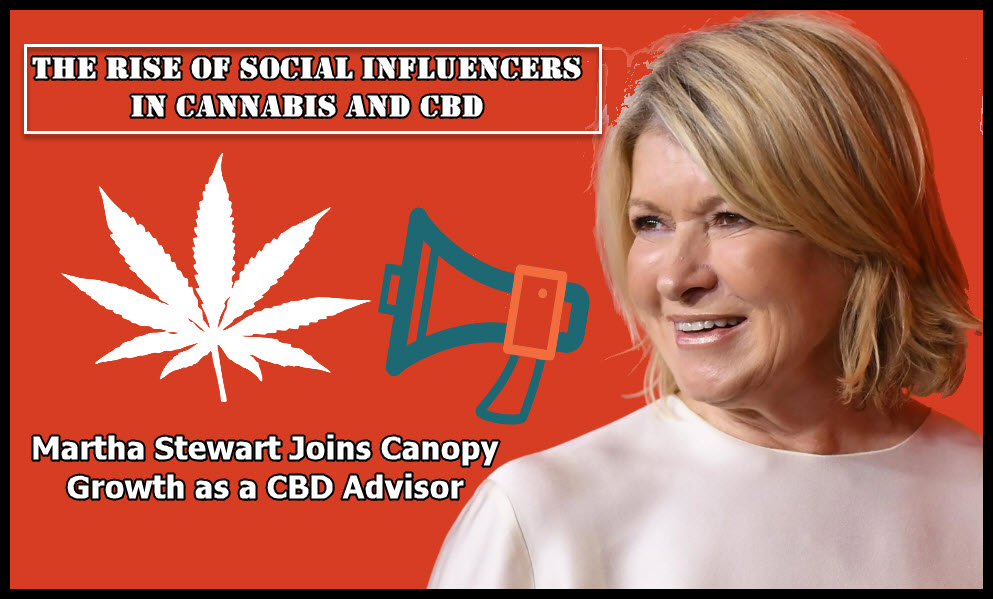 Martha Stewart: TV Star, Domestic Goddess, Ex-Con, And Now CBD Advisor For Canopy Growth
Martha Stewart, 77, is a household name all over the world. She inspired the domestic goddess in all of us for some time, having built her empire in teaching us all how to live stylishly and cook well through her television shows and books.
In the early 2000s, she was involved in an insider trading controversy which resulted in her going to jail for 5 months. The massive scandal tainted Stewart's reputation, but she was eventually able to bounce back.
Now, Martha Stewart has teamed up with Canopy Growth Corporation, a major Canadian cannabis company, to create and market their newest hemp-based CBD product line for both humans and pets. No other than CEO Bruce Linton made the announcement this week, saying that Stewart will be given an advisory role to help develop their line.
"I am delighted to establish this partnership with Canopy Growth and share with them the knowledge I have gained after years of experience in the subject of living," Stewart writes in a statement. "I'm especially looking forward to our first collaboration together, which will offer sensible products for people's beloved pets."
This is surely another sign that cannabis is now mainstream.
Canopy Growth said that they "will be leaning on Martha's vast knowledge of consumer products while exploring the effectiveness of marijuana-derived compounds through clinical trials on both humans and animals."
In a CNBC article, Linton disclosed: "She is so thoughtful about how things tie together."
"This could compliment that, these parties could be helpful on this," Linton said.
"I think it's a starting spot that was comfortable for everyone involved. We have the science and she's a lifelong dog, horse, animal person," Linton explained. "This just seemed like a really balanced and suitable starting point."
Linton said that he approached Stewart last summer in New York, then broached the idea of a partnership. He even said that she just came from a hair treatment on the salon, with a few strands still left on her shirt collar. "I asked for a lock of her hair and it got quite fun after that."
During the fall, Stewart toured the Canopy Growth factory in Canada where she expressed curiosity on various facets of cannabis growing. "She talked about gardening and wondered about the scent," he said.
Martha Stewart Is No Stranger To Cannabis
This isn't Stewart's first rodeo: she's already co-hosted "Martha & Snoop's Potluck Dinner Party" with Snoop Dogg, a special VH1 show where the duo cooked up cannabis-infused dishes for celebrities including Rick Ross, Wiz Khalifa, Seth Rogen, Kathy Griffin, and 50 Cent to name a few.
"As soon as you hear the name Martha, you know exactly who we're talking about," said Linton. "Martha is one of a kind, and I am so excited to be able to work alongside this icon to sharpen our CBD product offerings across categories from human to animal."
Canopy Growth has already been working with Snoop Dogg, a renowned celebrity and cannabis connoisseur, for a while now. Tweed, a subsidiary of the company, is the biggest and most popular cannabis producer. Leafs by Snoop will launch in Canada by October 2019, offering customers carefully curated phenotypes of cannabis strains in flower form. The world-famous rapper shows no hesitance in his love for ganja.
In June 2018, Stewart revealed to The Hollywood Reporter that she was already being approached for partnerships from many cannabis manufacturers. "I've been asked to design recipes and even ointments, healthy ointments for humans as well as for animals like cats and dogs," she says. "I've had two companies recently in my office bringing in very interesting ointments, rubs and massage creams."
Canopy Growth's headquarters are in Smith Falls, Ontario. They are in the business of manufacturing and selling cannabis in many forms including flower, oil, and capsules. They currently operate 10 cannabis production facilities more than 4.3 million sq. ft. in size.
In January of this year, they announced their intentions to invest a cool sum ranging from $ 100 million to $ 150 million for developing a New York-based hemp industrial cultivation facility. Once done, it would be Canopy Growth's first-ever facility in American soil.
OTHER STORIES YOU WILL LIKE…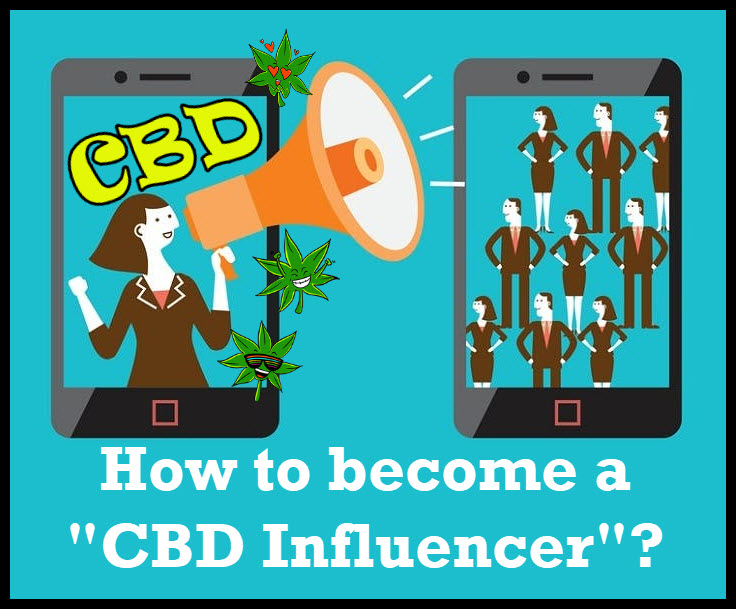 HOW TO BECOME A CBD INFLUENCER, CLICK HERE.
OR…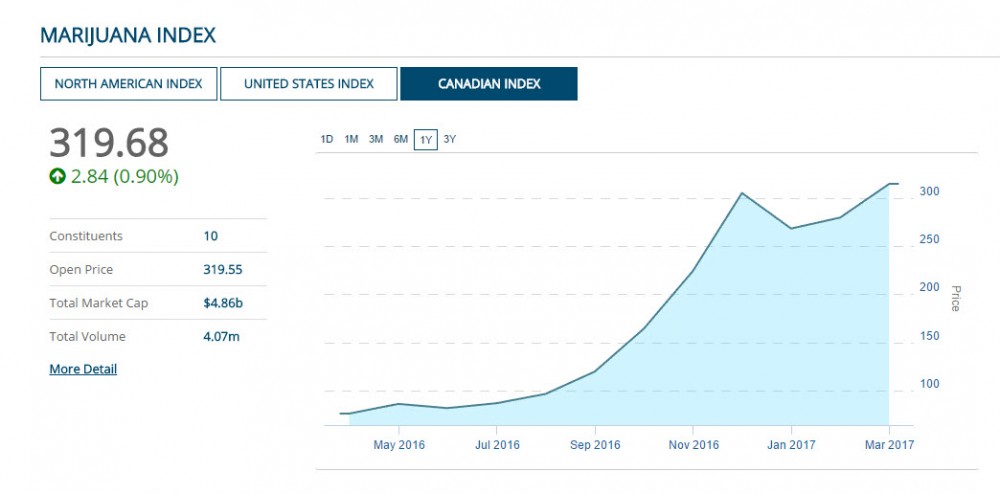 SHOULD YOU BUY CANNABIS STOCKS NOW, ASK BRUCE LINTON, CLICK HERE.