The Ultimate 420 Gift Guide
420 is without a doubt one of the world's most famous unofficial holidays. And not just because it's a great excuse to get high, watch Netflix, and binge-eat curly Cheetos with your friends (although that's certainly a part of it)…
As any true cannabis enthusiast will tell you, there's a lot more to it than that, and it's something you truly have to experience to understand. 4/20 (despite its hazy origins) is a day for all cultures, all personalities, all subspecies of stoner and cannabis connoisseur to come together as one in celebration of a plant that has gifted and improved the lives of so many, despite being shunned and misconstrued by so many more.
The reality is you don't have to be a cannabis expert to participate, you don't even need to consume cannabis at all. But chances are you know someone who does, and maybe you'd like to impress them with a thoughtful, 420-inspired gift to symbolize your acceptance and appreciation for them and the plant. Well, read on, as you're about to discover the best 420 gifts you could possibly give. Of course, I've broken them down by category to make things easy for you.
CONSUMPTION & GROWING DEVICES
1. FLOSSTRADAMUS SOURCE ORB XL WAX VAPORIZER
The pioneering Chicago Trap/Bass duo has teamed with up with SOURCEvapes, one of the industry's leading manufacturers, to create the most powerful wax pen vaporizer on the market.  While the price is a bit steep ($ 120), it'll be the only portable you'll ever need.  Crafted from the purest Grade 1 titanium and quartz, the Source Orb XL is the ideal 420 gift for your refined cannabis enthusiast wanting the purest taste and experience.  With revolutionary triple coil atomizers the vape pen can hold over a half gram of concentrated oils, has five airflow settings, adjustable voltage battery, and dabbing tool—which all fit inside a compact and convenient travel case.  You'll be able to sneak this into their next show and rep your love for the HDYNATION.
2. VOLCANO CLASSIC VAPORIZER
Considered the Rolls Royce of vaporizers, Storz & Bickel's Volcano desktop unit is renowned the world over for its unparalleled performance, smooth taste, low maintenance—and hefty $ 500 price tag for a device that resembles a Vicks steam inhaler.  But once you've taken a hit it's easy to understand how this continues to be such a popular model.  The hits are so smooth and clear it's hard to tell if you're medicating or inhaling air.  If you're short on cash I'd opt to split the cost with a friend or roommate since you'll most likely being using it among good company anyway.  It also comes with the option of choosing the Easy Valve or Solid Valve kit, though I believe all you need is the former which includes five balloons (each should last about five months), a cleaning brush, filling chamber, liquid pad, screen set and hot air generator.  It'll be worth it.  
3. PATRON BOTTLE WATER PIPE
These thick glass Patron bottles have been refurbished into beautifully handcrafted water pipes available in two distinct styles, regular (water pipe) and hookah.  Personally I'd recommend the hookah as the experience is always more communal and conversational, perfect for a 420 group sash with friends and loved ones on this upcoming high holiday.  They'll be sure to trip out (if they aren't already) at its ingenious design and craftsmanship, which supplies ample space to hold your favorite smoke without any seepage.  The 750mL makeshift smoking device comes complete with an interchangeable four-foot hookah hose, ceramic bowl and is made to order.  Enhance your living room décor and make this unique piece a conversation piece at your next pot party.
4. NANO DOME INDOOR GROWING KIT
Give the gift that keeps giving as you grow a few of your own plants in the comfort of your own home.  This mini greenhouse comes with a 7" dome, fluorescent light fixture that stays warm but not hot, adjustable lighting and a reflector allowing constant air flow.  It's small enough to lodge in any discrete locale and powerful enough to blossom a mini bounty without the hassle of costly upkeep.  Retailing for about thirty bucks it's an affordable junior operation and great practice for future horticulture operations should this hobby become a passion.  Get back to nature; cultivate a practical crop you can use in everyday life and share with friends.
ACCESSORIES
1. BLACK ROCK SAFETY CASE
The Black Rock Safety Case has been built not only for the methodical marijuana user on the go, but to disprove the popular misconception that all users are irresponsible stoners.  This durable, odor proof case has been field tested to withstand the elements.  At first glance its sleek design makes it look like just another phone or eyeglass case, but after further inspection you'll note the plentiful space to keep your stash safe and discreet.  For twenty dollars more the case comes loaded with a vape, joint or pipe kit containing (depending): two 1g pebble containers for buds or concentrates, a stainless steel grinder card, rolling papers, pipe, poker, and lighter.  If you like convenience and tend to get forgetful after medicating this case is well worth the $ 50. 
2. THE CRIPPLE CREEK DAB PACK
Colorado Stashbox puts a lot of effort into their rustic, hand crafted 7" X 7" dab box, available in two distinct styles/woods: Colorado Aspen, more of a pale brown, and Beetle Kill Pine, an earthy red (my personal recommendation).  Inside it has carved compartments that include a medical dab mat, titanium dab tool and blue, yellow and green 7mL silicon jars.  The box's simplistic design doesn't require hinges or latches and is made with their detachable, air tight lid which also functions as a rolling tray.  For just seven dollars more you can truly personalize this gift by having it engraved.  This is perfect for the dabber who appreciates craftsmanship, color and design.  And in honor of 420 all products are currently 10% off, so don't wait and order yours today!
3. THE BULLDOG SWING GRINDER
A grinder is an essential medicating tool, and I believe this one is the best available.  Made in Amsterdam, The Bulldog Swing Grinder is a durable metal four-piece grinder with sharp teeth, a translucent lid, and a unique crank arm that moves easily and quickly requiring little energy.  The circular grip provides extra control when milling your herb into a fine, fluffy powder and the see-through top allows you to judge how coarse you want it.  It's also easy to clean and comes with a kief collecting compartment for use in a medical emergency or rainy day.  Some might argue $ 25 is an unnecessary price for such a basic utensil, but it'll last forever and help you get the most out of your herb. 
4. RAW XXL LAP TRAY
Based on the design of original CLUB rolling tray, RAW's 20" X 15" Lap Tray combines quality, space and stability.  Its concave design, curved corners and high sides assure your precious herb won't spill and provides plenty of room to keep all your medical marijuana paraphernalia together in one place.  You'll no longer need to search for a magazine or textbook to find a flat, stable surface.  The built-in foldout legs also make it perfect for rolling blunts in bed or on the couch.  Made from thick metal, it's strong enough to double as a lunch tray so if you're a multitasker like me you can roll a smoke with your meal while catching up on your favorite shows.  This is an often overlooked but essential purchase.
ORGANIC PRODUCTS
1. ACESO HERBAL SPARY SUPPLEMENT
Dixie Brands' Aceso (named for the Greek healing goddess) spray products have unlocked hemp's medicinal powers by combining them with all natural, immune enhancing ingredients to help you reach your full potential and find relief from daily stress, aches and anxiety.  Each bottle contains 335mg of cannabinoids (5mg of CBD per spray) and is available in three distinct flavors: Calm has hints of lavender and grapefruit; Soothe contains notes of cinnamon and cherry; Wellness has bursts of lemon and orange.  A $ 70 price tag for such a small bottle could deter some, but why put a price on your health?  It's already proven to be so effective it's been approved in New Zealand to combat Tourette's Syndrome.   Simply push and spray six times a day and swallow.
2. ORGANIC COTTON HEMP TOTE BAG
This handmade, light beige market bag is designed to make your shopping experience as convenient as possible.  Measuring 18" X 18" it has an attractive hand stamped lavender moth patch, wide straps that rest easily over your shoulder without drag or discomfort, and includes a large pocket for keeping your wallet, smart phone or additional bags.  Made from hemp/organic cotton muslin fabric the tote is environmentally safe, light enough to take to the beach and strong enough to carry the groceries, a trend which has quickly grown in popularity here in California where disposable paper and plastic bags are taxed.  Invest in a beautiful, reusable product that'll pay for itself within the month—but hurry, they're selling out fast so buy yours ASAP!
FOOD/COOKING
1. CANNABIS TRUFFLE CHOCOLATES
Baking can be too much work and isn't for everyone, so if you want a different chocolatey THC treat Liquid Gold Delights will satisfy you and your sweetheart's sweet tooth.  While there are countless gourmet chocolates on the market these High Times Cannabis Cup winning truffles actually live up to the standard.  They're handmade and come in packets of four individually wrapped 25mg pieces, available in mint, cinnamon, raspberry, orange, caramel, espresso, and dulce de leche.  The Mint and Raspberry Meltaways are just as delicious as they are ornate, so much so you almost don't want to eat them.  Each piece is an edible work of art detailed with abstract shapes and color patterns reminiscent of a Jackson Pollock.  GFarmLabs also makes equally tempting chocolate bars, confections, and cherry cordials.  Just take note, you'll need to be a medical marijuana patient or live in a recreational state to get your hands on these.
2. CANNABUTER AND CANNAOIL
Whether you buy it or make it yourself, cannabutter and cannaoil are one of nature's greatest gifts.  I recommend unsalted MariButter and their extra virgin MariOil (available in 8 & 16oz containers).  They're tasty on their own, moderately strong (25mg per ounce), and will leave you feeling warm, full and fuzzy from head to toe.  I use the butter for creamy dishes, soups, and desserts; the oil for salads, seafood, and light pastas; both for searing and braising.  Before making anything you should understand the products' dosage so test your tolerance with a piece of bread and a spread or drizzle.  Be patient with its effects which should kick in anywhere from a half hour to an hour and a half.  And, if you insist on wine with your meal, limit it to one glass and do not mix with hard alcohol.  After crafting your first delicious dish you'll wonder why you never combined these two before. 
CANNABIS EDUCATION
1.  CANNABIS COOK BOOK
What better way to profess your love for someone this Wednesday than making them a delicious, THC-infused gourmet meal?  Or baking them a batch of cannabis sweets?  Think of  HERB: Mastering the Art of Cooking with Cannabis as The Joy of Cooking for marijuana foodies; you can make simple and amazing dishes right from your own stash!  Containing hundreds of delectable and colorful recipes for breakfast, lunch, dinner, drinks and desserts, this text tackles the herb like any other organic ingredient.  Chefs Melissa Parks and Laurie Wolf also provide easy extraction techniques, tips on making your own butters and oils along with a comprehensive understanding of strains and their varied effects on our mind and body.  Remember you don't have to be a veteran chef to whip up a tasty dish, so don't be afraid to try; kitchen experimentation is always a fun bonding experience.  Just be sure not to be overly medicated around the stove or oven and take the proper precautions. 
Phoenix Tears The Rick Simpson Story chronicles the activist's uphill battle to champion cannabis as a medical miracle after confirming in 2003 that hemp plant extracts can not only cure cancer, which he himself had until homemade cannabis oil cured it, but also treat a wide range of illnesses.  Despite this book's overwhelming testimony neither the government nor the medical community will openly recognize its life saving properties.  If you want to learn the truth, debunk misconceptions, and understand why marijuana should no longer be a Schedule 1 drug, read this book.  It'll make a believer out of you, regardless of your position.  You can also purchase Rick's signature oil with your doctor's recommendation here, though only available to California residents. 
CANNABIS-INSPIRED APPAREL
1. 420 COOKING APRONS
If you're baking or cooking with butter or oil, you definitely need some kitchenware to handle hot grills, pots, pans and to protect your hands.  Priced at only $ 27 these vibrant full body aprons are made from a 65% polyester/35% cotton blend and available in red, white, green, black, and blue with a variety of marijuana themed prints suited for every mood and occasion.  In honor of the holiday I say go for this "I Heart 420" graphic print.  Each apron has an adjustable drawstring and split front pocket for holding your grilling utensils, condiments or other culinary enhancing items.  Take it a step further and match your apron with a chef's hat for a coordinated look.  This would make a great gift for the cooking cannabis connoisseur in your life. 
2. T-SHIRTS
Regardless of your medical intake preference, every cannabis user must show his or her pride and have at least one weed themed piece of apparel in their closet.  While there are countless inspired designs, these three satirical tees pictured above are my favorites and will sure to bring compliments from cannasseurs and non-users alike.  Retailing between $ 8 and $ 10 they're a bargain, available in eight colors, made from 100% cotton, come in sizes small to 3XL, and are machine washable.  I recommend washing them inside out at cold temperature and not putting them in the dryer since the print will eventually fade or crack.  Don't be ashamed to wear it publicly and show your support for the cause!
420 PROMOTIONS & DEALS
1. $ 20 OFF DELIVERY & A FREE DOMINO'S PIZZA
For residents of California, there's plenty of deals around the corner, whether they come from your dealer down the road, or a legitimate, licensed medical cannabis dispensary. I personally prefer the latter, as having my marijuana use protected by law sits well with me, and dispensaries (although not all) are notoriously more upscale than your dealer's living room. Luckily, sourcing cannabis from a real dispensary isn't as hard as you might think. It's actually gotten incredibly easy thanks to Nugg, a "Grubhub meets cannabis" site that lets patients view menus of nearby dispensaries and place orders online for delivery.
As if getting your cannabis delivered to your door wasn't enough, they're putting on an incredible 4/20 promotion — $ 20 off your first delivery plus a FREE Domino's Pizza with EVERY order! That's right: free food for that inevitable munchy moment and a cash discount on all your essential 420 purchases, all day and night. Now I don't know if the company is working with Domino's directly or not, nor do I care, they're bringing me free pizza. And the best part? Nugg works with dispensaries all over California, so no matter where you are, stay there. In fact, don't even get up at all this 4/20 if you don't have to, let the party come to you. I lied, that's not the best part. The best part is that even if you don't have a doctor's recommendation for medical marijuana, it's no problem! You can get one 100% online from the comfort of home through NuggMD, which lets you video-chat with a licensed California doctor to get your recommendation in ~10 minutes for just $ 40.
To claim the $ 20 off deal and your free pizza, Nugg's website instructs new users to signup with the promo code "PIZZA" and include what type of pizza (medium, 1 topping) in the comments section at the checkout screen on your order!
2. BAIT X ADIDAS SNEAKER
BAIT retail has collaborated with Adidas Skateboarding to produce the medicinal inspired Stan Smith Vulc "Happy" variant.  Made from natural hemp, the detailed stone patterned and colored shoes have contrasting touches of green, red, sky blue, and yellow along with suede heels and hidden tongue compartments to protect your emergency stash and cash.  There's also the option to have your laces in matching stone hemp, black or white, though I wouldn't recommend changing their rustic look and keep them as pictured.  These are so limited and in-demand that you must create a BAIT account just to win a chance to purchase the $ 120 pair, so hurry! Those lucky few are already being notified as they ship out on 4/18 then will be available on 4/20 at their seven West Coast stores.  A must have for any weed loving sneaker head.    
3. GRASSCITY.COM 420 SALE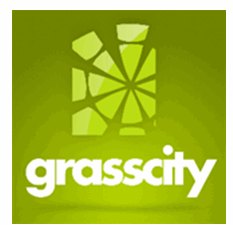 The self-proclaimed "world's best online headshop" continues its annual 420 sale with 20% off all their products (excluding vapes and papers) and free, fast shipping on orders over $ 100.  Choose and compare from a large selection of pipes papers, bongs, bubblers, dab and oil rigs, vaporizers, grinders, accessories and anything else weed friendly; no discount code needed!  Knowing the holiday might put a hole in your pocket and your memory, they've extended the sale until 4/30, so you have an extra ten days and no excuse not to pick up some cool gear.