Rundown of 2020 Presidential Candidates Stances on Cannabis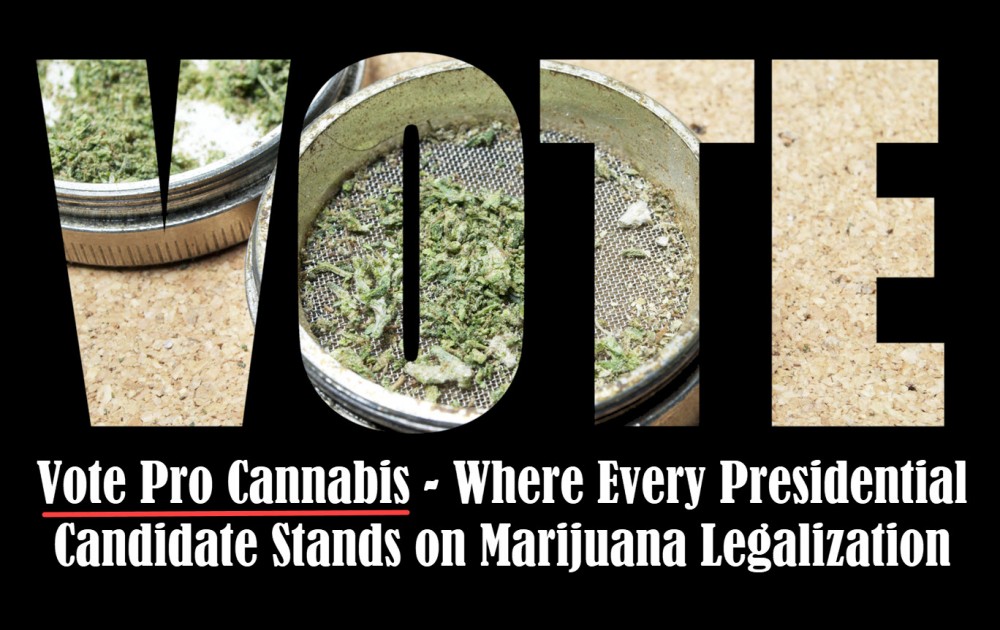 With the 2020 presidential race in full swing and the primaries quickly approaching, the US is less than a year away from electing a new president (or having to undergo a second Trump term). Although the legalization of cannabis has seen huge strides in the last few years, many of those laws are contingent on who the next President will be. With that in mind, here's our rundown on where the 2020 Presidential candidates stand on cannabis.
Democratic candidates
Michael Bennet – The Senator from Colorado was once opposed to legalization, back in 2012, but has since changed his tune, co-sponsoring a number of bills in Congress that involve cannabis reform. His stance focuses on issues of financial access for marijuana businesses and hemp development. However, it doesn't look like federal legalization would be a priority for him if elected.
Quotable quote: "Now that we've passed the Farm Bill and the president has signed it into law, hemp cultivation is fully legal for the first time in 50 years. That means less uncertainty and more opportunity for our hemp farmers, small businesses, and manufacturers."
Joseph R. Biden – Throughout Biden's political career, he's been a staunch critic of cannabis reform and has maintained his stance that marijuana is a 'gateway drug.' As vice-president, he consistently opposed reform proposals and believes that there has to be a 'better answer than marijuana' for pain management. However, since then, he has somewhat come around to the idea of decriminalization and expungement for non-violent marijuana offenders. He also favors rescheduling marijuana to a Schedule II in the Controlled Substances Act.
Michael R. Bloomberg – The former three-term New York City mayor known for implementing the controversial 'stop-and-frisk' policy that gave police free rein to search people they suspected of carrying contraband, which mostly targeted men of color, put in a late presidential bid in November. He's been a vocal critic of marijuana reform, calling it the 'stupidest thing anybody has ever done.' He's also made dismissive comments on the medical value of cannabis and does not thinking it should be decriminalized.
Cory Booker – The New Jersey senator has made cannabis reform a critical tenet of his platform. Suffice to say, he's pro-legalization and, if he were to be elected, he would emphasize social equity in cannabis-related legislation.
Quotable quote: "I get very angry when people talk about legalizing marijuana and then give no light to how marijuana law enforcement was done in ways that fed upon poor communities—black and brown communities. This is a war on drugs that has not been a war on drugs—it's been a war on people, and disproportionately poor people and disproportionately black and brown people."
Pete Buttigieg – The Indiana mayor supports legalization and the decriminalization of all drugs, not just marijuana. He released a plan in July that included policies to legalize cannabis and believes that incarceration does more harm than good.
Julian Castro – The Former US Housing and Urban Development Secretary and San Antonio Mayor favors an end to the War on Drugs and, as part of Obama's cabinet, oversaw one federal marijuana policy action. In his criminal justice plan, he called for legalization and expungement of prior cannabis-related convictions.
Quotable quote: "We will regulate the market and place a tax on all recreational sales, investing billions in revenue generated in the communities disproportionately harmed by the War on Drugs."
John Delaney – The former US Representative of Maryland supports federal marijuana reform laws and would embrace full federal legalization. He has a record of consistently voting in favor of cannabis reform amendments in the House and co-sponsored seven bills related to marijuana reform in Congress.
Tulsi Gabbard – Previously a Hawaiian state legislator and council-member, she's been a member of Congress since 2013. Known for being tough on Big Pharma and vows to end the War on Drugs and legalize marijuana should she be elected. She's also co-sponsored a number of cannabis reform bills in Congress.
Amy Klobuchar – The Senator from Minnesota co-sponsored the STATES Act, which would amend the Controlled Substances Act to exempt states that have legalized marijuana from federal intervention. She believes states should have the right to take the best approach for dealing with cannabis within their borders.
Deval Patrick – The former Massachusetts Governor was opposed to decriminalization in his home state. His current position on legalization is unclear.
Bernie Sanders – The Senator from Vermont is well-known for his activism and his vocal advocation of legalization. If elected, he'd definitely push for legalization.
Tom Stever – The former hedge fund manager and founder of NextGen Non-Profit has not been very vocal on this issue. However, he has mentioned in interviews that he believes marijuana businesses should have more access to support from banks.
Elizabeth Warren – The Senator from Massachusetts is the lead sponsor of the STATES Act and has mentioned repeatedly that she supports federal legalization.
Quotable quote: "Right now in this country, Black Americans are far more likely to be arrested for marijuana use than white Americans. That's not right. We need to legalize marijuana—and I have a bipartisan bill would end the federal ban on marijuana."
Marianne Williamson – The author, spiritual leader, and activist supports legalization and amnesty for non-violent offenders serving marijuana-related sentences. If elected, would emphasize economic equality in the industry.
Republican candidates
Donald J. Trump – The incumbent candidate has flip-flopped a lot on his stance on marijuana. Although he does support medical marijuana and allowing states to decide on their own cannabis-related legislation, he has been very inconsistent on this issue.
Joe Walsh – A former congressman who represented Illinois from 2011 to 2013. He's been an outspoken advocate for legalization and, were he elected, he would most likely push for the end of federal prohibition.
Quotable quote: "Marijuana. Legalization. I think it's a good thing, but I think it's all about the money and I don't trust Illinois at all when it comes to the money. And if you think this is going to generate great revenues for the state of Illinois, let me tell you, like the lottery and everything else, Illinois will figure out a way to screw this up as well."
William F. Weld – The former US Attorney and Governor from Massachusetts was tough on drugs during his time as US Attorney, but has since become more progressive. He endorses the STATES Act and is currently part of the board of directors for the cannabis investment firm Acreage Holdings.
VOTING FOR CANNABIS LEGALIZATION, READ THESE…
LEGALIZE CANNABIS IN 2021, READ THIS.
OR..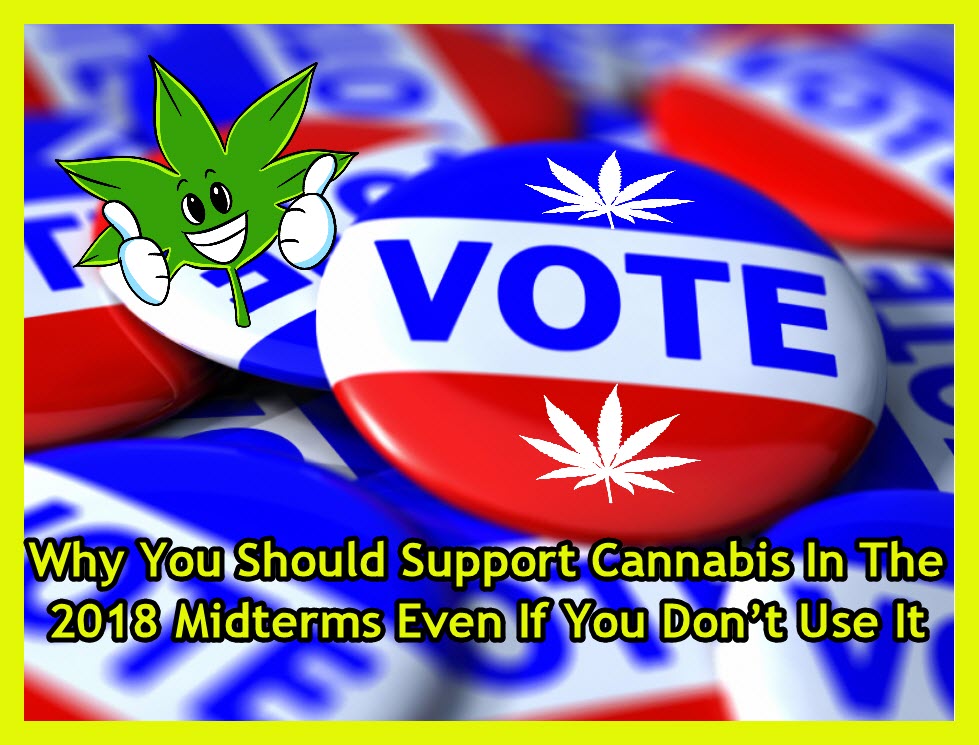 WHY YOU SHOULD VOTE FOR CANNABIS LEGALIZATION.
OR..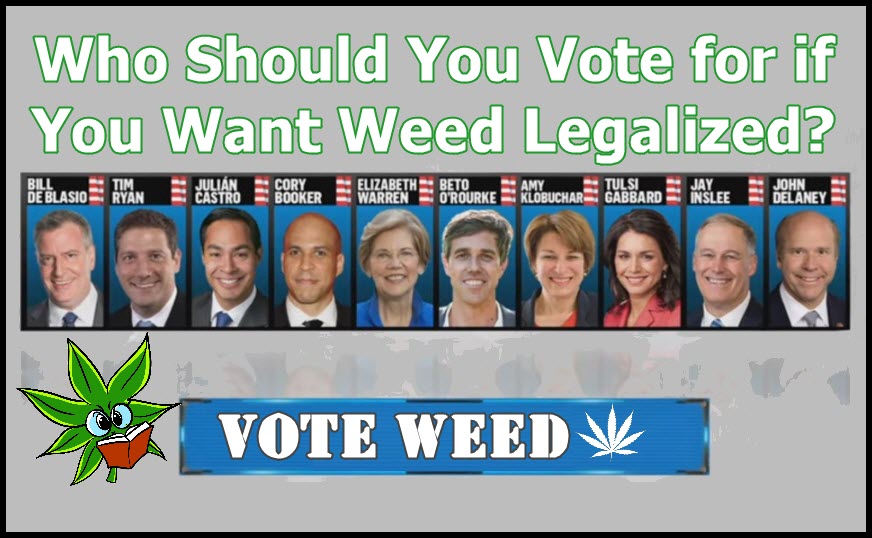 DEMOCRATS FOR MARIJUANA LEGALIZATION VOTING, READ THIS.