Why are people still getting arrested for CBD?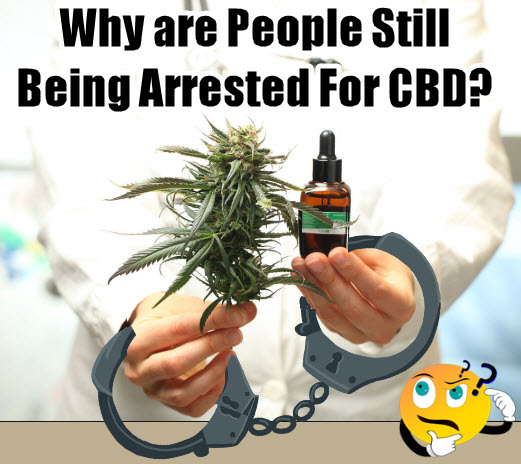 Every year, legislation concerning cannabis and its varying forms continues to take huge strides. Compared to the rest of the world, the United States' cannabis laws are leaps and bounds more progressive, and no other ruling has been as instrumental to this as the passing of the 2018 Farm Bill last December.
In addition to improving insurance coverage for farmers and increasing funding for the Farm and Ranch Stress Assistance Network, which helps farmers deal with rising levels of stress and mental health issues, the bill is probably most well-known for its removal of hemp from the federal government's list fo Controlled Substances, allowing states to establish regulations and farmers to produce the high-value crop while benefiting from federal programs that were previously unavailable to them.
With hemp farming becoming legal, as has the hemp-derived compound CBD, which offers a wide range of health benefits. Since its passing the, CBD market has skyrocketed into a multi-million and is projected to become a billion dollar industry soon. 
Also thanks to the bill's passing, many people have been able to reap the benefits of both hemp and CBD. It's also allowed more research to go into studying the full effects of these substances, allowing for even further benefits to surface.
Despite all this, federal officials remain divided and, well, confused, about what the law expressly prohibits and allows. This lack of clarity has led to a number of arrests continuing to happen all over the country.
Last December, Heather Beguin and son Scott were arrested just days after the House and Senate passed the 2018 Farm Bill. The two had opened a health store that sold CBD in Nebraska. Thankfully the charges were dropped and the Beguin's store, KB Natural Alternatives, was able to reopen.
In May, a 69-year-old woman was arrested at Disney World after a guard found CBD oil in her purse. Hester Burkhalter was detained for 15 hours after the oil she had been taking for her arthritis had tested positive for THC by the park's security. She told NBC News, "I was in shock. I don't feel like I've done anything wrong at all."
Burkhalter hasn't been the only senior citizen to be arrested for CBD oil use. Also in May, a 72-year-old woman traveling from Mexico to Fort Worth was arrested at the DFW airport for possession of CBD oil. She was detained for two days and had to face a grand jury for a felony drug charge. The jury did not move forward with the case and the charges were dropped.
Meanwhile, in July, a man from Guadalupe County, Texas, was arrested for possession of a CBD vape pen, one that he voluntarily gave the attending officer. Taylor Deshotel was stopped for a simple moving violation. After a Cibolo police officer asked him if there was anything he had to know about, Deshotel didn't hesitate to show him the pen, knowing he was fully within his rights to have it. Unfortunately, after the officer tested its contents, it was positive for THC, despite the packaging saying it contained none.
Deshotel lost his job due to the charge and says his life is on hold until the charges are dropped. He told KSAT, "For me to be going through a controlled substance charge over something that is legal when they sell it everywhere, (I) gave receipts and then on top of that, it's like one of the lower-end CBD ones. It's, like, that doesn't make any sense."
In Palm Beach, there's been a rise in CBD-related arrests as many products being seized have been testing positive for THC, which is still illegal most states. This is also due to CBD not being regulated by the FDA. As a result, the recommended standard 0.3 percent of THC in CBD products is loosely followed. According to researchers at Penn Medicine, one out of five CBD products bought online contain well over the 0.3 percent THC limit, with some registering as high as 6.4 mg/L, enough to cause impairment.
It's not just CBD that's leading to arrests, even the now also legal hemp has led to least two arrests. Earlier this year, in. January, two truck drivers were transporting hemp through Idaho. At a weighing station, law enforcement smelled the hemp and mistook it for marijuana. They ended up taking the drivers into custody and confiscated the product. A lawyer from Duane Morris, David Landau, told Ministry of Hemp, if you're shipping hemp, 'stay out of Idaho and several other states.'
Despite CBD's increasing prevalence in health stores, pharmacies, and groceries all around the US, confusion about its legality still abounds. Until the 2018 Farm Bill is fully implemented by states and law enforcement is brought up to speed regarding what is and isn't legal, these arrests won't be the last of them. In order to safeguard your own rights, always err on the side of caution and be aware of the laws of the state or city you're in.
GOING TO JAIL FOR CBD, READ MORE…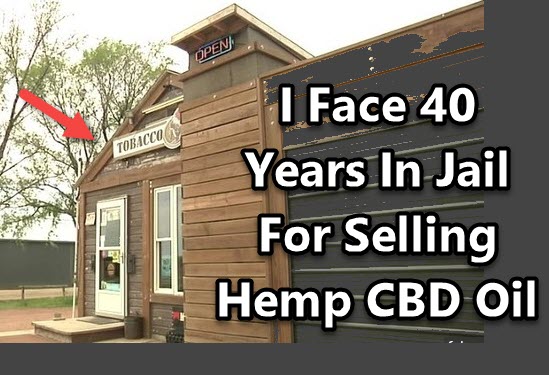 GOING TO JAIL FOR CBD, YOU BET, CLICK HERE.
OR..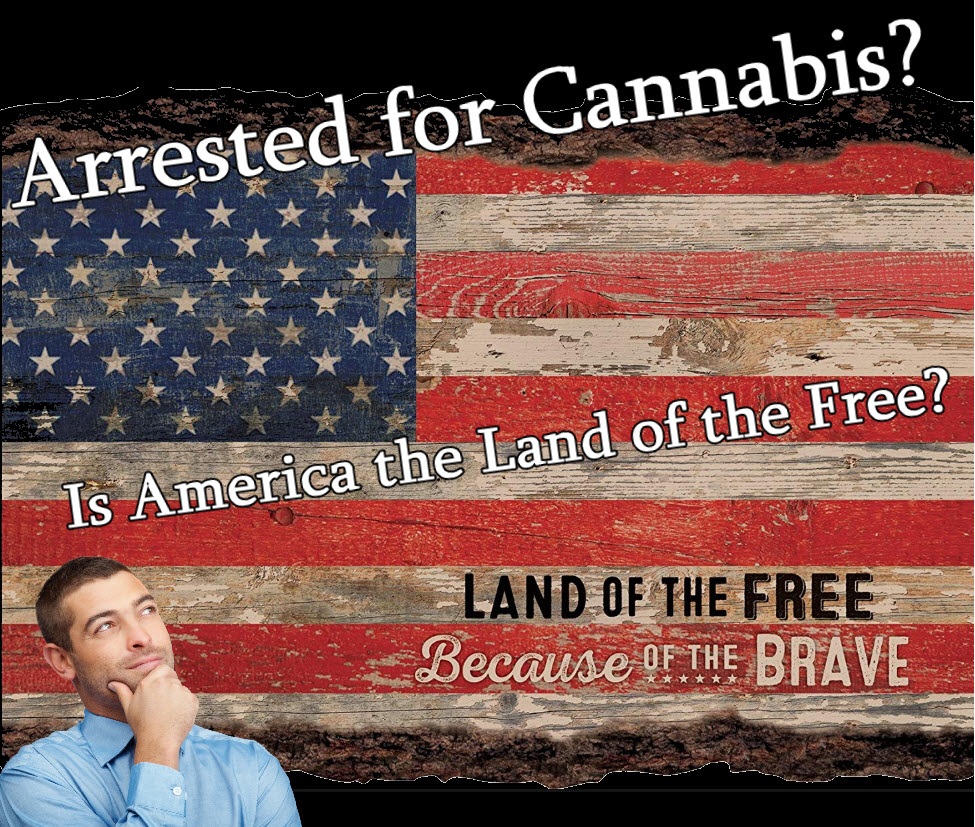 ARRESTED FOR CANNABIS, ARE WE REALLY FREE?