Walgreens Will Be Selling CBD In 1500 Stores after CVS Announces CBD in 800 Stores.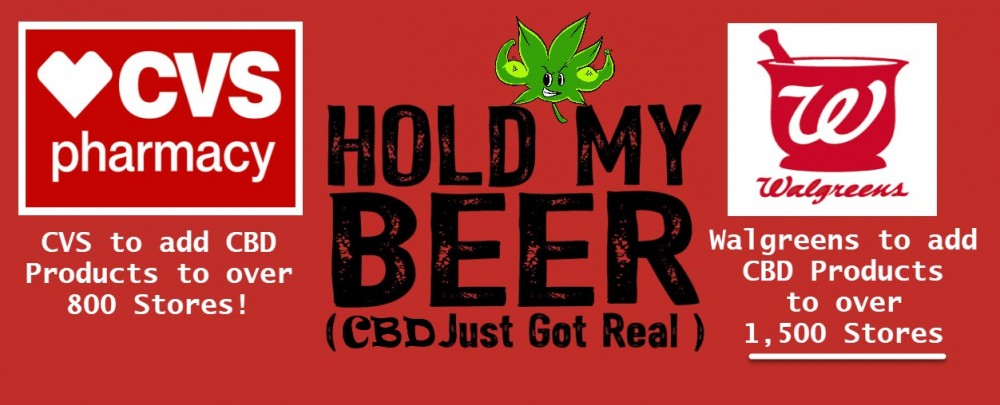 Just a week after CVS announced they would be selling CBD products in select locations, their competitor Walgreens, a massive drugstore chain, will also be joining the bandwagon.
Walgreens Boots Alliance says that they will start selling CBD-infused creams, sprays, and patches in 1,500 branches located in 9 states, as reported first by CNBC. These include Colorado, Oregon, New Mexico, Kentucky, Indiana, Vermont, South Carolina, and Tennessee. However, they haven't clarified which CBD brands will be making it on their shelves.
"Marijuana has been used to relieve pain, digestive and psychological disorders for more than 3,000 years – but the efficacy, safety, and legality of the drug are still widely debated," Walgreens says in their company blog. "Research on the health benefits of marijuana is ongoing, but current studies have proven that cannabinoid receptors play an important role in many body processes, including metabolic regulation, cravings, pain, anxiety, bone growth and immune function."
"This product offering is in line with our efforts to provide a wider range of accessible health and wellbeing products and services to best meet the needs and preferences of our customers," writes Brian Faith, Walgreens rep, in an email to CNBC. "The CBD-related items we are planning to carry are non-THC containing topical creams, patches and sprays. This product offering is in line with our efforts to provide a wider range of accessible health and wellbeing products and services to best meet the needs and preferences of our customers."
CBD is derived from hemp, the cousin of the cannabis plant, and has an impressive range of therapeutic benefits without getting customers high. When the 2018 Farm Bill was legalized, it also legalized shipping of hemp-based CBD interstate although with a few restrictions. We've been seeing an explosion of CBD in wellness and beauty products since then.
The Food and Drug Administration also approved the first CBD-based medication last year. Epidiolex, created by GW Pharma, was formulated to treat epilepsy. However, the FDA still prohibits the use of CBD in food and beverages.
After the announcement, the Walgreens stock jumped 31 cents per share on Wednesday. Meanwhile, CVS Health Group shares dropped $ 1.34 per share.
And despite the fact that the DEA says that CBD is a Schedule 1 substance, CVS went ahead with placing CBD products on their shelves. CVS is partnering with Medterra and Curaleaf, at least for the start. "We've been having dialogue with national retailers for many months now," says Curaleaf CEO Joseph Lusardi, on a call to Bloomberg. "We've got a number of potentially exciting partnerships in the pipeline."
CVS will be selling the CBD products in shops including California, Colorado, Alabama, and Illinois. They will be found along the store aisles. They have around 10,000 pharmacies around the world.
Curaleaf, on the other hand, has over 40 cannabis dispensaries in 12 states. Through recent acquisitions they have just entered the California and Nevada market. Curaleaf is known for developing high-quality hemp-based cannabis goods including vape pens, patches, tinctures, and lotions.
CVS's move as a pioneer bringing CBD into drug stores will do many good things not just for Curaleaf and CVS but also for other CBD manufacturers. CVS will also be doing trials so if they are successful in operating in those 10 states, they may even expand throughout the country later on. It's certainly an exciting move for the cannabis and CBD industry, and this may even spawn the developments of CBD being administered through other ways.
CVS also made a bold, good move last year by announcing that they are limiting opioid prescriptions. They will now only start filling prescriptions for opioids through 7-day increments. "We are further strengthening our commitment to help providers and patients balance the need for these powerful medications with the risk of abuse and misuse," said CVS Health President and CEO, Larry Merlo.
"Simply restricting access to opioids without offering alternative pain treatments may have limited efficacy in reducing prescription opioid abuse," says representatives of the National Academy of Medicine.
The United States has a serious opioid epidemic that has reached worrisome levels, and thankfully with the help of pharmacies such as CVS this problem can be addressed. Every little bit counts.
CBD GOES MAINSTREAM, READ MORE STORIES BELOW…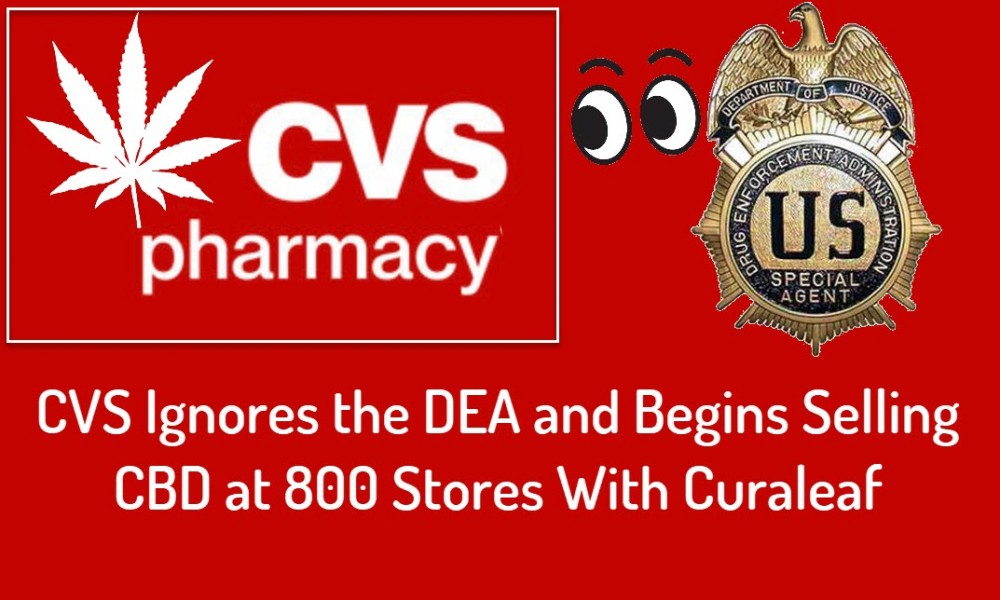 CVS GOES ALL IN ON CBD WITH CURALEAF, CLICK HERE.
OR..