Weed Connect: The Latest Weed Hangouts for You and Friends!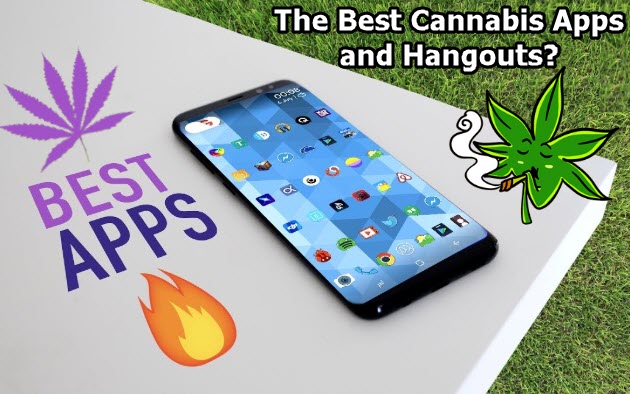 A peculiar character of most living organisms is the urge to connect or socialize, and high on the list of species who love to connect is the human race. Studies conducted on the psychology of human beings show that people connect better with those they share habits, likes, interests and lifestyles with. This is particularly true among those who take cannabis for recreational purposes. The pleasure derived from smoking weed in the company of others in a weed haven blows smoking alone out of the water. The only downside to this is that smoking weed is still a topic that raises a few high brows amongst some people and it's legality in some places still has a huge asterisk attached to it. Over the last five years, the cannabis industry and cannabis consumption have skyrocketed while this has sparked doubt, criticism, and suspicion in some it has triggered interest and curiosity in a lot of others. But sadly, due to inadequate and unreliable information, a lot of potential and new weed consumers don't have a clue about the heavens of weed here on earth.
 Although it's sad that such is the case in 2019, there are a lot of people out there oblivious to the many safe and legal places where you can go to hang out with friends and get your freak on.
So are you out there craving for a way to connect with other 'weed minded' individuals in a safe and legal environment, then this article is for you. Read on to find out about the best social media apps and locations to get stoned:
The WeedFeed at Cannabis.Net – If you are unaware, this very site you are on now has a cannabis social network, too!  With over 100,000 downloads and active features in the app like a strain guide, posting feed, private messaging, blog and news stories, and full cannabis mapping and geo targeting from your phone, this app brings the entire cannabis world into your fingertips!  Find cannabis businesses as you walk around with your phone, read all the news and stories on your phone app on the bus or train, and post your favorite cannabis photos and chat with friends on the WeedFeed.
Weed Connect – The second on the list of safe spaces for weed lovers is weed connect. Weed connect is a social media app primarily for weed consumers who crave the company of like-minded people. On weed connect, users not only share their experiences with weed they also talk about their fears, opinions, and ask any weed-related questions. The app doesn't just provide a medium for weed enthusiasts to connect it also help users find reliable vendors for all things cannabis (weed shops, accessory shops, and even restaurants where pot is an option), it also has a news feed feature that keeps you updated on the latest developments in the cannabis world. The app makes it easier for you to find and connect with other weed lovers in your area. And if there's one thing I know it's that when it comes to weed, companionship and communication are always right. Via effective communication, you can clear your doubts and learn new things about weed.
High There – The next on the list is High there! This is a one of a kind app for weed lovers. High there is basically Tinder for stoners. A relationship requires a deeper level of connection and it's of great importance that you and your partner share a lot of interests in common. As a lover of weed, if you've ever been in a relationship with someone who isn't overly interested in cannabis, you'll most likely vibe with the importance of this app more because such relationships can be exhausting, to say the least. So instead of putting yourself and your partner through the stress why not go for someone who also loves smoke. High there is basically like most dating apps, just get on there and set up your dope profile highlighting how you like your weed, what you love to do while smoking and before you know it you'll make a connection with a partner who is into the same stuff as you. According to the app's creators, high there isn't just for dating. It can also serve as a medium of friendship, companionship, and support.
The Coffee Joint – The coffee joint is the first licensed cannabis consumption enterprise in Denver. The coffee joint is a coffee shop and lounge located at 1130 Yuma Court which opened for social pot use last year. The joint permits electronic vaping as well as edible consumption. The only downside is you bring your own cannabis. The coffee joint charges a $ 5 entrance fee which is usually waived if you purchase an item from the dispensary beside it. Although the coffee joint doesn't allow smoking, you can take your own vapes. The coffee joint might not tick all the boxes you were hoping for but something is better than nothing and it's completely legal.
iBake Denver – Although the coffee joint is the first licensed place where you can get high, it isn't the first pot lounge in the state. I know what you're thinking, but no. iBake Denver is also not the first pot lounge in the state though it came pretty damn close. iBake Denver is a private lounge that allows members to smoke freely without the risk of breaking the Colorado clean indoor air law. iBake Denver also has a bring your own cannabis policy like the coffee joint although it's relatively cheaper to enjoy their services. iBake Denver charges $ 3 entrance fee per day for non-members while members are only required to pay a $ 12 monthly fee.
Tetra 9 private lounge and garden – like the other weed spots sited above this is also a private lounge though a bit more expensive. Tetra 9 private lounge and garden charges a $ 20 daily membership fee or a $ 50 monthly membership fee. Tetra 9 is the place to be for weed lovers as it often hosts music shows, industry gatherings and so on. It also has a bring your own cannabis policy.
The international church of cannabis – yeah! you heard that right. The international church of cannabis is a church that organizes evening ceremonies on Fridays to celebrate elevationism. During these elevationism celebrations, cannabis consumption is allowed. In addition to allowing cannabis consumption, the church also offers entertainment, motivational and educational talks.
House of yoga – This is a safe haven for weed and yoga lovers to enjoy both of their hobbies. The house of yoga is located on Bloor street west in Toronto and in this sanctuary of cannabis, students can take cannabis-infused tea or puff on weed from a high-end vaporizer that doesn't give off a smoky smell before the exercises begin. While heavier indica-dominant strains are taken after class to cool and calm the nerves. Members can also donate Sativa or any other cannabis strains to be puffed communally before class for focus and energy stimulation. This weed haven offers a medium to strike a balance between exercise and complete relaxation.
Puff, Pass, and Paint – Puff, pass, and paint is said to be the first-ever cannabis-friendly art class. There is nothing that frees up the mind quite like art does combine that with cannabis and we're talking of another dimension. This is what Denver-based painter Heidi Keyes offers, a casual, liberating and creative smoking session accompanied by a step-by-step guide to creating an expression of your innermost emotions on a canvas. Heidi's classes only take 20 students per session to give room for a completely relaxed, tension-free atmosphere.
Bottom line
Cannabis is a social drug, so the urge for weed lovers to gather or hook up at a common joint to enjoy the euphoria it gives isn't going away anytime soon. Sadly, the lack of clarity in the laws partially or completely inhibiting cannabis has made cannabis clubs and lounge as scarce as orange plumes on St. Patrick's Day and even the few that are in operation are faced with restrictions at every turn.
With the continuous growth of the cannabis industry, hopefully, changes will be made in regard to the legality of cannabis so weed lovers can hook up more freely and bask in the pleasures this God-given gift offers.
MEDICAL MARIJUANA APPS, READ THESE..
WEED APPS YOU SHOULD HAVE ON YOUR PHONE, CLICK HERE.
OR..
SMOKING APPS SO YOU NEVER HAVE TO FIRE UP ALONE.