What You Need To Know About H.R. 420 & The New Congressional Cannabis Caucus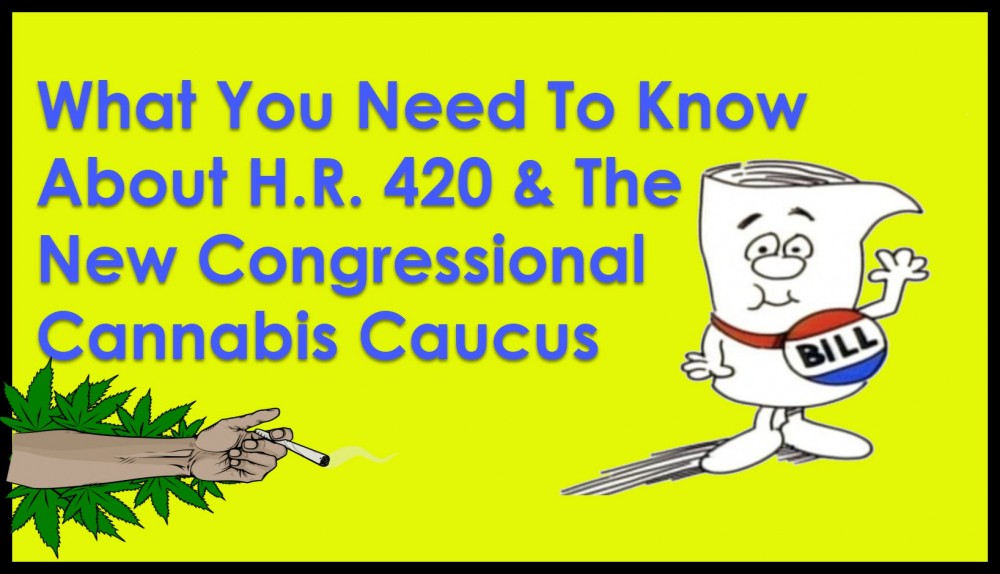 A new congressional bill that would regulate cannabis like alcohol
2019 is clearly starting off strong for the cannabis industry.
Just this Wednesday, Rep. Earl Blumenauer (D-OR) announced that a new congressional bill, ironically called the H.R. 420 or the Regulate Marijuana Like Alcohol Act, would eliminate cannabis from the Controlled Substances Act. This is a big piece of legislation, one that we are all waiting for.
The name of the bill may be a play on stoner culture (420 is a celebrated number for everyone who loves pot; it represents the special celebrations held every April 20), but "the issue is very serious," says Blumenauer in a press release. "Our federal marijuana laws are outdated, out of touch, and have negatively impacted countless lives," he says. "Congress cannot continue to be out of touch with a movement that a growing majority of Americans support. It's time to end this senseless prohibition."
H.R. 420 also entails a change of hands in authority. The Drug Enforcement Administration would no longer oversee cannabis, but instead it would be regulated by a renamed Bureau of Alcohol, Tobacco, Marijuana, Firearms and Explosives. Meanwhile, it also stipulates that a renamed Alcohol, Tobacco and Marijuana Tax and Trade Bureau, part of the Department of Treasury, would have regulatory oversight together with the Food and Drug Administration. The legislation also prohibits transportation or shipping of cannabis into states that have not legalized the drug.
Blumenauer takes the bill from Rep. Jared Polis (D-CO), whose version was able to acquire 26 cosponsors.
Congressional Cannabis Caucus
On Wednesday as well, Blumenauer announced which lawmakers get a seat in the Congressional Cannabis Caucus, which he cofounded back in 2017 with the intention of reforming the country's drug laws and support state-legal cannabis. "The Cannabis Caucus was the first of its kind to create a forum for elected officials to collaborate on ways to address our outdated federal marijuana laws," Blumenauer disclosed in a statement. "Congress is clearly out of step with the American people on cannabis when national support for federal marijuana legalization is at an all-time high and we saw several states move toward legalization last November."
The caucus notes that 98% of Americans reside in territories or states that legally allow some form of access to cannabis or cannabis derivatives, while a quarter of the population live in states that have legalized recreational cannabis use.
Other co-chairs of the caucus are bipartisan, and come from both recreational and medical cannabis-friendly states. These include Reps. Dave Joyce (R-OH), Barbara Lee (D-CA), and Don Young (R-AK). "Our movement is cresting," Blumenauer says. "I'm looking forward to working alongside Reps. Lee, Joyce and Young to build on the bipartisan work we've done to end the senseless federal prohibition on marijuana once and for all."
In 2017, Joyce successfully secured language within a spending bill of the Justice Department which would prevent them from interfering with state law implementation that oversee the distribution, cultivation, and consumption of cannabis. He was also responsible for introducing legislation that would guarantee each state the right to best determine their own approach to regulating cannabis within their borders. "I'm proud to join my colleagues in leading the effort to implement responsible, commonsense cannabis policies," says Joyce. "It is critical that we protect the rights of the states across the country, like Ohio, that have already done so at the state level. The federal government's interference in this arena has stifled important medical research, interfered with doctors and patients making treatment decisions and harmed state-legal businesses."
It's good to note that Lee, who comes from California, is now the first woman of color to ever co-chair the cannabis caucus. She released a statement discussing the importance of ensuring legalization is more inclusive than before. "For far too long, communities of color and women have been left out of the conversation on cannabis. I am committed to ensuring that marijuana reform goes hand-in-hand with criminal justice reform so we can repair some of the harm of the failed War on Drugs," she explains. "We must also work to build an industry that is equitable and inclusive of the communities most impacted by cannabis prohibition."
Right on!!!
OTHER STORIES YOU MAY ENJOY…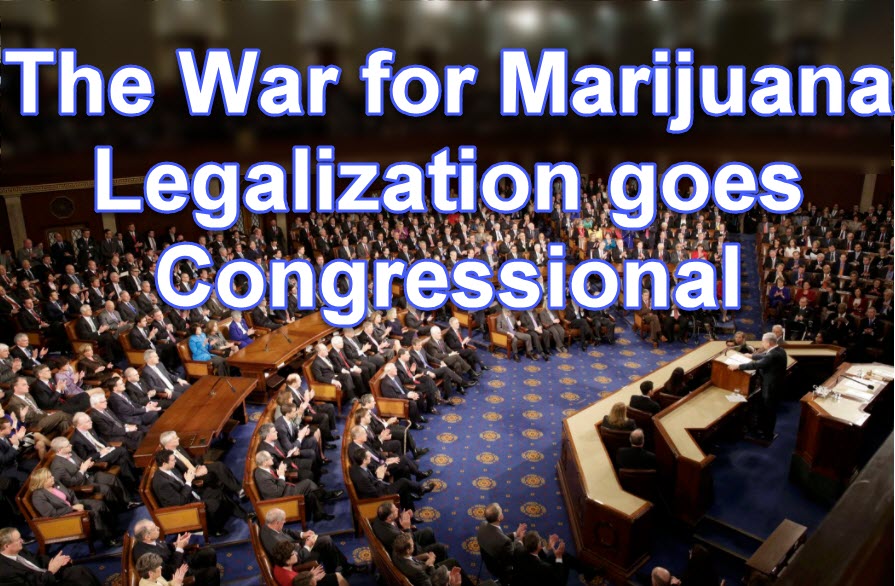 CONGRESS ON MARIJUANA, CLICK HERE.
OR..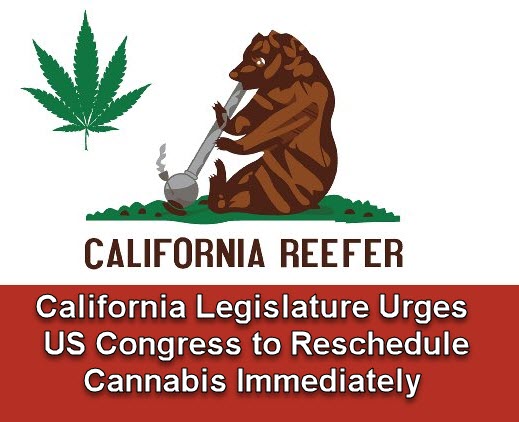 CALIFORNIA REEFER MAY BE LEGAL, CLICK HERE.