Who is on the Mt. Rushmore of Weed – Does Seth Rogen Make It?
I brought up the idea of my personal Weed Mt. Rushmore during a talk at a cannabis show and it got everyone wondering who would be on their own Mt. Rushmore of Cannabis?  After doing some research it appears the idea came up on Jimmy Kimmel with Snoop as a guest and he said Seth Rogen and Woody Harrelson are on his own Marijuana Rushmore.  It got me thinking about who the 1st Ballot Hall of Famers are for the Mt. Rushmore of Weed, let's look at the automatics, the controversial, and the candidates that need to smoke more weed to get considered.
First Ballot Hall of Famers
Bob Marley – The legend, the Godfather, the pole position for the Mt. Rushmore of Weed. A man that dedicated his life to marijuana, reggae, and lived in Jamaica.  That may be the most unbeatable triumvirate in weed resume history.  Add in the fact he was Rastafarian (a religion that considers cannabis sacred and a way to communicate with God) and he has some of the greatest quotes about weed that have been turned into millions of memes, just makes him the clear-cut legendary George Washington.
Snoop Dogg– Snoop is certainly on the Weed Mt. Kushmore as it's called as he has lived the cannabis life, starting smoking weed at 8 years old, and has lived a life in hip-hop and rap that has focused on the plant.  He is an ardent supporter and have never shied away from talking about his own marijuana use over the years.  Many of his songs reference cannabis and it's various names while keeping 4 or 5 multi-million dollar businesses thriving through the years.
Tommy Chong – I put Tommy on there, different from Snoop's choice of Cheech and Chong as a tandem, but for all intents and purposes, he covers Cheech and Chong.  Cheech Marin has moved on more in films and TV and while he may be an ardent cannabis user still, Tommy has walked the walk and talked the talk publicly since his Cheech and Chong days in the 70s.  He and his wife Shelby are huge activist for the plant as well as having their own cannabis-line called Chong's Choice.
Willie Nelson – The old country western singer has been toking herb and telling the world about its benefits for over 50 years.  He has been a strong activist for legalization and is often the feature of "Smoking on Willie's Bus" video skits where celebrities come on Willie's bus and try to out smoke him.  Woody Harrelson also gives Willie credit for getting back into pot after taking an extended break, so that is extra points right there.  When one legend brings another legend back to the plant after losing his way, that is lock Hall of Fame material just on that save right there.
The Debatable
This is where the crowd tends to start inserting their own members and votes here.  It seems the world can agree on the top 4 but then depending on age, race, and where you live, the 5th face on the Mt. Rushmore of Weed gets debatable.
Woody Harrelson  (15 to 1) – Snoop has him on the mount due to his years of hemp activism, his long public use of the plant, and his current political polling for the plant.  He did leave the plant for awhile and said he is was better off so that works against him, but he did return with the help of Willie, so he is in the running. The next few years could put him up there if he launches a weed brand or gets into a political position to help legalize the plant.  He did apply for a dispensary license in Hawaii but was shot down, but a few points were given for the effort and the application.
Seth Rogen  (8 to 1) – The Canadian actor has a long history of films that incorporate cannabis in a funny and positive way.  Seth takes a huge jump forward on the standings with his recent agreement with Canopy Growth to launch his own cannabis brand, Houseplant.  Seth, known for his comedic roles and self-deprecating characters, all seem to end up using cannabis to relieve stress and deal with the adventures in all his movies.  Seth is vocal advocate for legalization and does a large amount of charitable work with his wife. 
B-Real (12 to 1) – A member of the rap group, Cyprus Hill, B-Real has been a mainstay in cannabis culture since the 1980s and some of his videos of hotboxing his car with different celebrities and guests on his show have gone viral.  B-Real is also opening dispensaries in California and developing his own unique cannabis strains.
Long Shots
Bruce Linton (20 to 1) – Former CEO of Canopy Growth and industry pioneer as Canada, the first G7 country to legalize recreational cannabis, went all in on Federal marijuana legalization.  Bruce was at the front of the pack by securing a $ 4 BILLION investment from Constellation Brands and going on a buying spree that locked up great IP and companies for the future of Canopy.  The deal to purchase Acreage Holdings, one of the largest multi-state operators in America, for $ 3.2 billion when the US Federal law changes around cannabis, could turn out to be one of the best moves in cannabis history.  Bruce bet big and put Canopy in position to be a dominate worldwide  player in the cannabis for years to come.  Bruce's odds for Mt. Rushmore will change dramatically with his next cannabis job or idea.  If he hits another homerun or legendary deal, he is on there.  He may not be a pop icon or musician, but when we look back at the history of cannabis legalization in North America, his name will be synonymous with vision and planning.
Dana Rohrabacher (35 to 1) – Republican from Oregon and co-founder of the Rohrahacher-Farr Amendment the prohibited the Justice department from spending funds to go after legal medical marijuana businesses and patients were state laws protected them.  The amendment failed six times before it was passed in May of 2014, effectively limiting the power of the Federal government to go after the medical marijuana industry in legal cannabis states.  His amendment may have save the entire marijuana movement in America on a few occasions as aggressive anti-pot attorney generals and department of justice heads were ready to crack down on state-legal marijuana businesses.
Martha Stewart (50 to 1) – Get's a ton of press around her dealings with Snoop and being a proponent of cannabis in her cooking shows and homeware lines.  She also signed a deal with Canopy Growth as an ambassador for cannabis.  My feeling is that too much of her weed credit is due to Snoop's halo and radius.  She would need to go headlong into pushing cannabis housing products and food lines in order to get serious consideration.
Jim Belushi (70 to 1) – Famous actor and brother of John Belushi, Jim has a cannabis farm in Oregon, is a big proponent of legalization, and is a regular at the big Cannabis shows. He has said his brother John would still be alive today if he had access to medical marijuana.  Jim's recent move to created a Blue's Brothers cannabis line in Illinois with Dan Aykroyd is a major move for a West Coast guy, super big points for that one!
Other Receiving Votes
Just like in college football with teams that are outside the Top 25, these guys are on the border of the conversation and looking in for membership.  They have all been weed advocates and users of cannabis for years, but their reach just hasn't crossed barriers as far as age, race, and gender.  They are 10 time Weed-All Stars, but just not Mt. Rushmore worthy.
Wu-Tang Clan and all its members – Huge stoner presences and still performing at cannabis events.
N.W.A and its members – Ice Cube, Dre, Eazy E – all have prolific pot history but with Dre moving on to Beats and Apple and Ice Cube doing mainstream movies and the Big 3 basketball league, weed is no longer the center of their public universe.
Scooby Doo – Shaggy and Scooby will always be our fan favorites for stoners with big Scooby Snack appetites but no HOF for them.
Rick and Morty – The Adult Swim stoner cartoon loved by many in the cannabis space, but a niche following does get one's face on Mt. Kushmore.
Wiz Khalifa – huge cannabis all-start but may be caugh in the Snoop halo effect like Martha Stewart.
Darkhouse 1000 to 1 Pick?
Want to make some money in Vegas on a crazy long shot, how about President Donald Trump.  Wait, what, he doesn't even smoke, drink alcohol, or like weed that much!  The argument for Trump of all people getting on Mt. Kushmore is that if he is the sitting president who signs an executive order to remove cannabis from the Controlled Substance Act (hence decriminalizing it and for all intense purposes removed the Federal government from any regulation of the plant), how does he NOT get on the Mount?  Once the US legalizes cannabis, the UN will remove cannabis from cross border drug treaties, and the World Health Organization will back it. (it already does say CBD is fine and THC looks good so far).  Once the UN removes cannabis from international drug treaties, the entire world will legalize cannabis within 2 years. The acting president who legalizes cannabis in one form or another (executive order, amendment, etc.) will be LEGEND.  It will cause a once-in-a-lifetime domino effect around the world. People will look back in 100 years and write books about "when president X signed this" and made cannabis legal in the US at the Federal level.  It might sound ludicrous now, but the US President who legalizes marijuana in one way or another, will be the last face put on the Mt. Rushmore of Weed.
CANNABIS LEGENDS, READ THESE…
OR..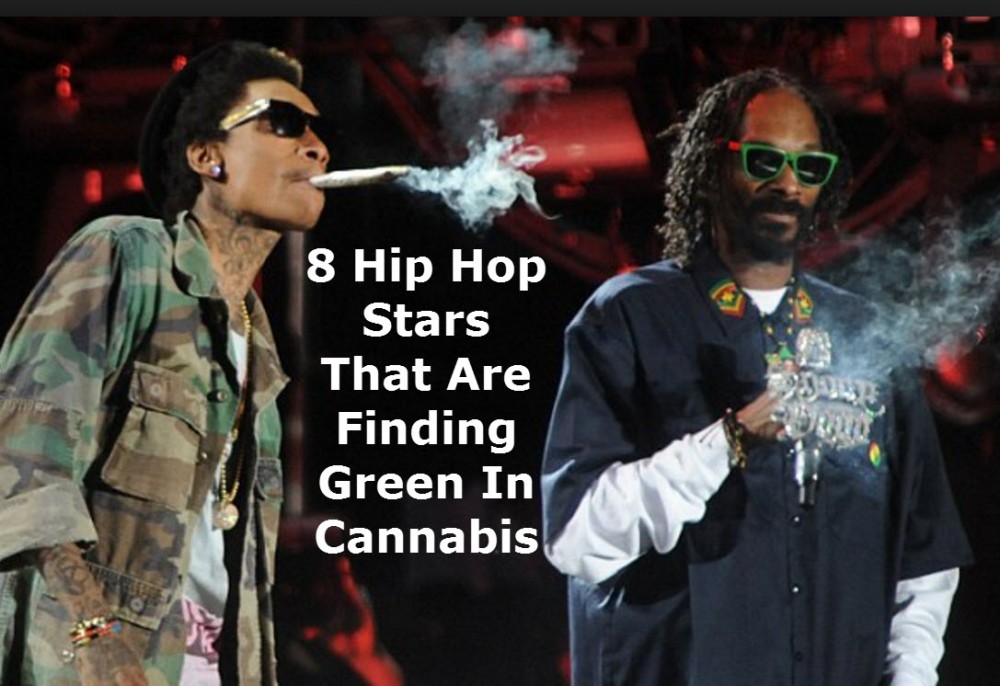 HIP HOP LEGENDS IN WEED, CLICK HERE.