Why Are Canadian Cannabis Employees Being Banned From Entering USA?
If you're a Canadian working in the legal cannabis industry in your country, you could face problems if you try to cross the border to the United States, according to a new report.
This is one of the latest immigration problems to make headlines after Canada announced that cannabis would be federally legal come October 17. It's a sensitive issue because naturally, people from both sides of the border will want to cross over and do business. But while Canadians aren't barring American cannabis executives, the opposite is true for them – causing tensions to between the two countries to heat up.
The United States border is federal property, and as long as cannabis is a federally illegal substance, we're going to run into problems here. But the worst part about it is that Canadians in the cannabis industry can be banned from the US for life, even if they have never used pot! The report says that anyone working in the Canadian cannabis industry, whether you're a budtender or a CEO, will be subject to being banned from entering the US. Things may only continue to escalate as authorities at the border are now researching identities of Canadian citizens who work in the cannabis sector.
"Admission requirements into the United States will not change due to Canada's legalization of cannabis," a spokesperson for the Bureau of International Narcotics and Law Enforcement Affairs for the US told the Star Vancouver.
If you get banned for life, you may still apply to enter the US as long as you have a legal waiver coming from an immigration lawyer. This document can still grant you access for one up to five years.
Len Saunders, a Washington-based immigration lawyer, disclosed to The Star that such requests are now increasing. It used to be 1 or 2 a year, and it's now 1 or 2 weekly. Issues are only expected to worsen once adult-use cannabis is legalized within a few months. "My prediction is, come October 17, it's going to be a tidal wave of cases," Saunders said. "It's going to happen even more, and especially now that they're going after business travelers, it's going to be the Wild West at the border. It's going to be crazy."
Saunders recommends any Canadians working in the cannabis sector, or consumes cannabis for that matter, to stay as quiet as possible about their involvement because admitting to using cannabis or working with the industry can result in being banned from the US forever. "The worst that can happen if you shut up is a simple denied entry," Saunders said.
"I'm getting calls almost daily from individuals in the marijuana industry in Canada who are concerned about either themselves or their employees entering the United States for business," Saunders added. "They're being told that they're barred, either based upon reason to believe that their involvement with the drug-trafficking industry – which is marijuana – or based upon living off the avails of drug money, because they're getting paid by their Canadian companies."
Saunders also explains that before this time, it was rare for business travelers to be denied entry. Now, Canadian executives have decided that the best solution for now is to first stay in their country and avoid traveling to the US even for business.
According to a CBC Canada article, Barinder Rasode, CEO of the National Institute for Cannabis Health and Education says that fears of being banned for life are causing some people to engage in extreme measures. "They are wiping their phone clean or only communicating in certain apps so they can delete the app, or even shipping their phone ahead to their destination… these are realities we're not used to as Canadians."
The article also disclosed that Terry Lake, former minister of health for British Columbia who is now VP at a cannabis company, intends to lobby the federal government regarding the issue.
"I think we'll really have to press for some discussions with the federal government to try to intervene on behalf of anyone not just directly involved in the cannabis industry, but let's say you make lighting systems that happen to be used in greenhouses," he explained.
"The ability to do our business is going to be severely impaired if we cannot cross that border."
OTHER STORIES YOU MAY ENJOY…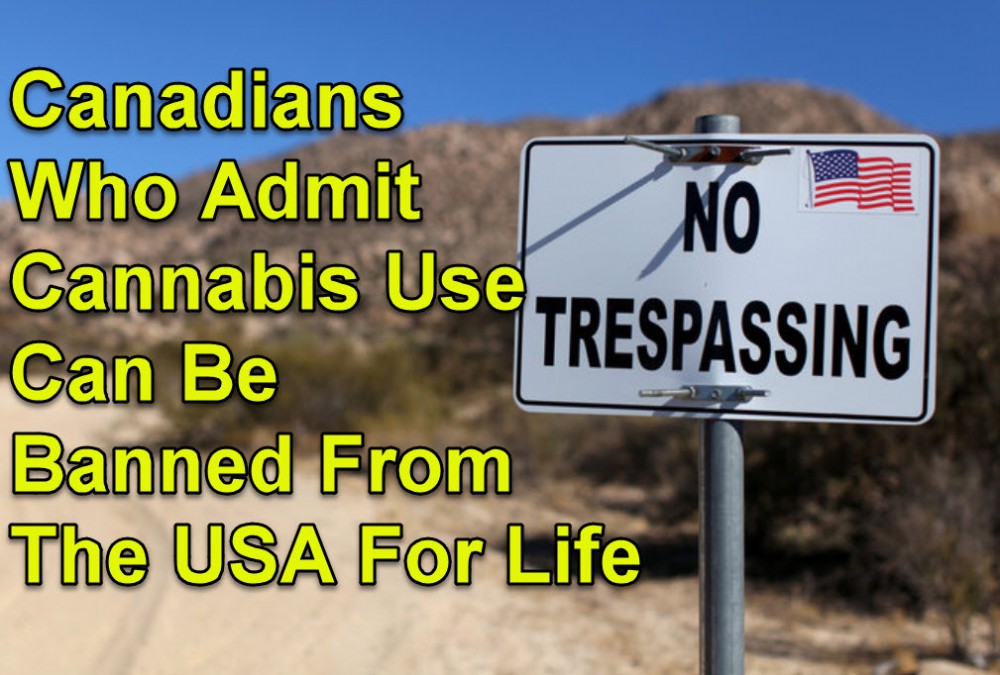 CANADIANS BANNED FOR LIFE AT BORDER, READ HERE.
OR..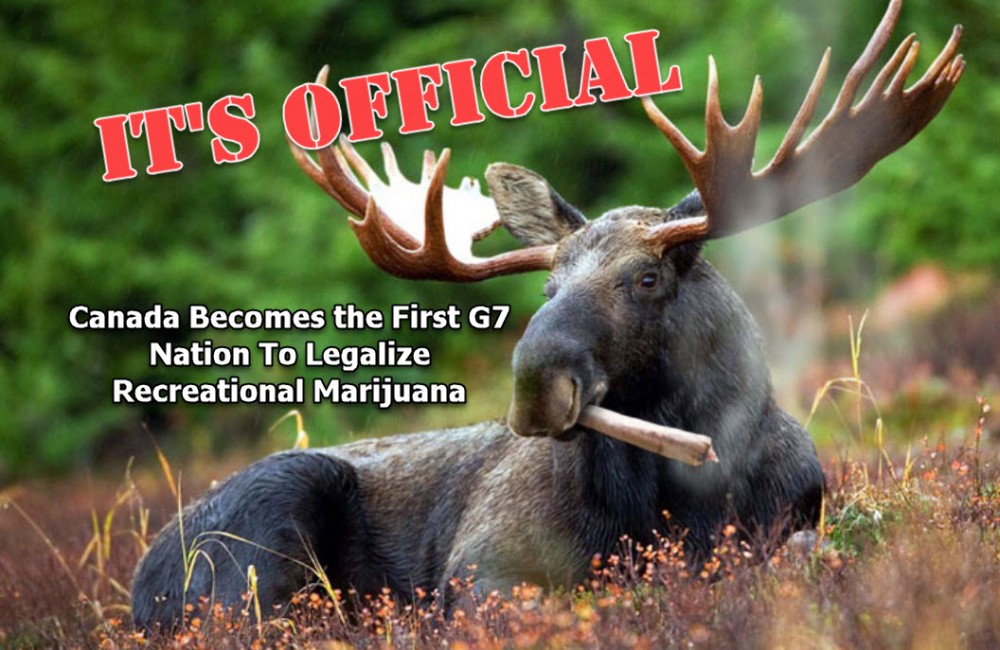 CANADA LEGALIZES RECREATIONAL MARIJUANA, CLICK HERE.