Why do Cannabis Plants turn Purple?
Everyone loves Purps, but how exactly do plants produce that vibrant purple hue we all come to love so much? There are many myths out there relating to this phenomenon so today we're going to be taking a deeper dive into what makes Granddaddy Purple…."Purple".
More importantly, we'll take a closer look at environmental reasons, genetics and whether or not purple is more potent.
Let's talk Genetics!
One of the more important influencers in the hue of the cannabis plant boils down to genetics. There is a group of flavonoids called "anthocyanins" which provides either red, blue or purple pigments in plants. These are found in a wide variety of purple and red vegetables and fruits such as eggplants and blueberries.
While this isn't the only factor that is at play, it is one of the more important ones. Without the presence of anthocyanins, the odds of a cannabis plant turning purple is quite slim, no matter if you play around with environmental factors.
Many cannabis breeders seek this not because of its potency, but rather the public appeal to the consumer. People tend to just like "purple buds" a bit more. Thus the perceived value makes anthocyanins an added bonus when you're taking a closer look at cannabis genetics.
The Process of Purple
The green coloring in your cannabis plant, and any plant for that matter comes down to chlorophyll. Chlorophyll helps with photosynthesis by allowing the plant to convert sunlight to energy. This is all rudimentary science you should have learned in elementary school (if you were paying attention).
Over the lifecycle of the cannabis plant, the production of chlorophyll reduces allowing the other compounds to manifest. In the case of purple cannabis strains, we're referring to anthocyanins. Thus, the green pigmentation associated with chlorophyll begins to make way for the blues, reds and purples of anthocyanins.
However, environment still plays a role in how much of the purple pigments are manifested.
The Environment Plays a Role
One of the myths about purple strains is that they tend to grow in colder weather. Turns out, that this isn't a myth at all. Anthocyanins increase in production when the plant senses that it is in danger. It's sort of like a self-defense mechanism.
During the Autumn, there is a slight reduction in terms of chlorophyll production, and flavonoid accumulation starts happening. In strains with a pre-disposition for anthocyanins, this will eventually translate into the coloring of the buds.
Hotter temperatures destroy anthocyanins which is why most of the "purple strains" come from up north. However, PH levels also play a significant role.
The pH level is indidicative of the pigmentation of the plant where acidic environments tend to produce more reds and yellows, purple is a result of pH neutrality and blues tend to express themselves in higher pH levels.
While the research on this within the world of cannabis is limited, most of the research on these flavonoids are based on fruits and vegetables.
From what we can gather, to have a purple strain you'll need the following things;
Genetics with high anthocyanins

Colder Base Temperatures to promote anthocyanin accumulation

pH neutral water
This isn't a "sure fire" method, but it will help with the process. It's the closest you're going to get to science for the time being.
Are Purps more Potent
While many people claim that purps are more potent, the truth of the matter is that they aren't. In fact, in some cases purple could be playing against potency. Considering that anthocyanins are there for protection, it could actually impede THC development.
This doesn't mean it's less potent either. THC development has a lot to do with other environmental and genetic factors as well, meaning that despite a flavonoid accumulation, the THC production might go unhindered.
However, to claim that "Purps are more potent" is definitely not true. Perhaps, they have a more pronounced taste and aesthetic value, but potency is not within this equation.
Why Breed Purple?
Let's face it, Purple plants just look awesome. If you've ever had the pleasure of holding a near black bud in your hand, smelling the vibrancy of the flavonoids – It's a good feeling!
Purple strains has a market value. People like "exotic things" and there are a few things as exotic as a dark purple bud sprinkled with orange heads and a coat of crystals.
Why breed purple? Because it's awesome and people will buy/smoke it. Why not? That's a more adequate question.
If you're an amateur grower, why not buy yourself some "granddaddy purple" seeds and experiment with the tips provided above. See how purple you can make those strains. Just remember the three major factors; genetics, pH levels and of course, environment.
THE COLORS OF CANNABIS, READ THESE..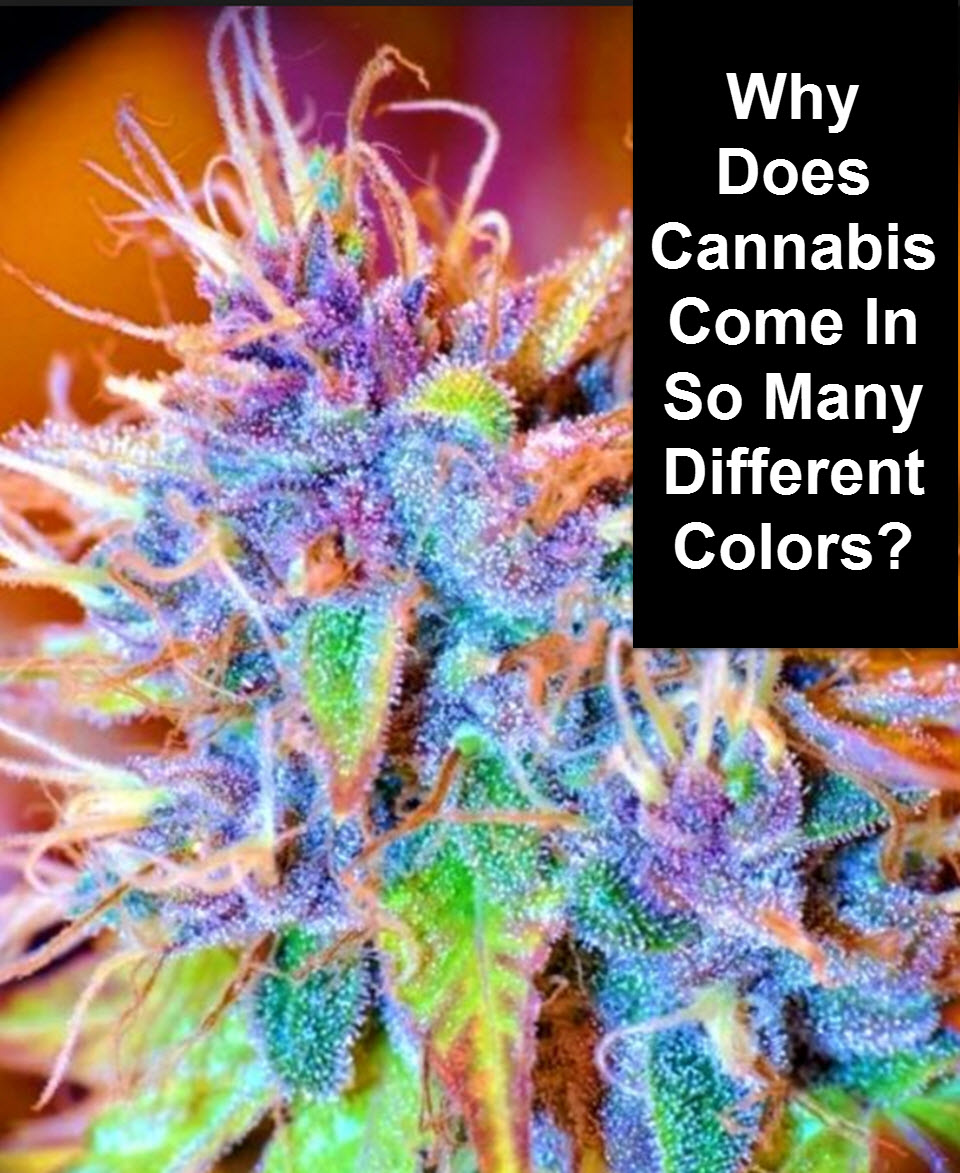 WHY DOES MARIJUANA COME IN SO MANY COLORS, READ THIS.
OR..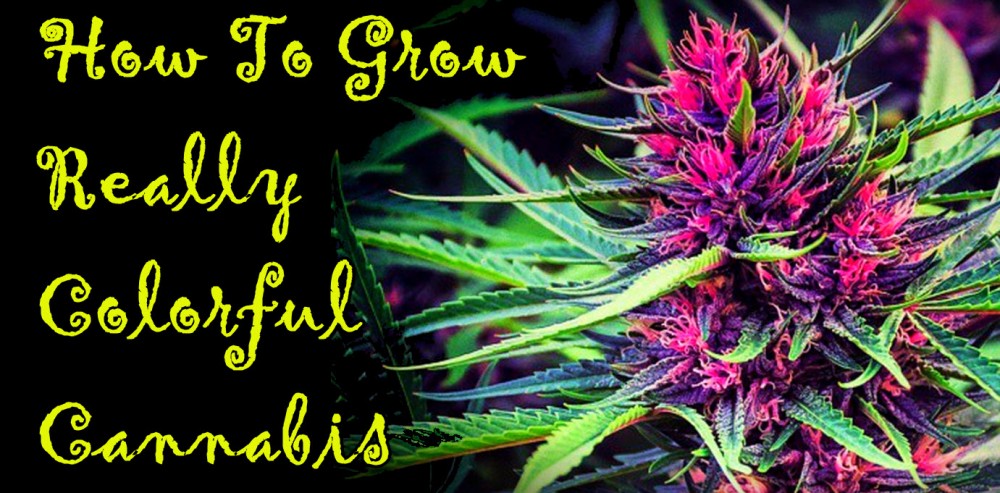 HOW TO GROW COLORFUL CANNABIS PLANTS, CLICK HERE.
OR..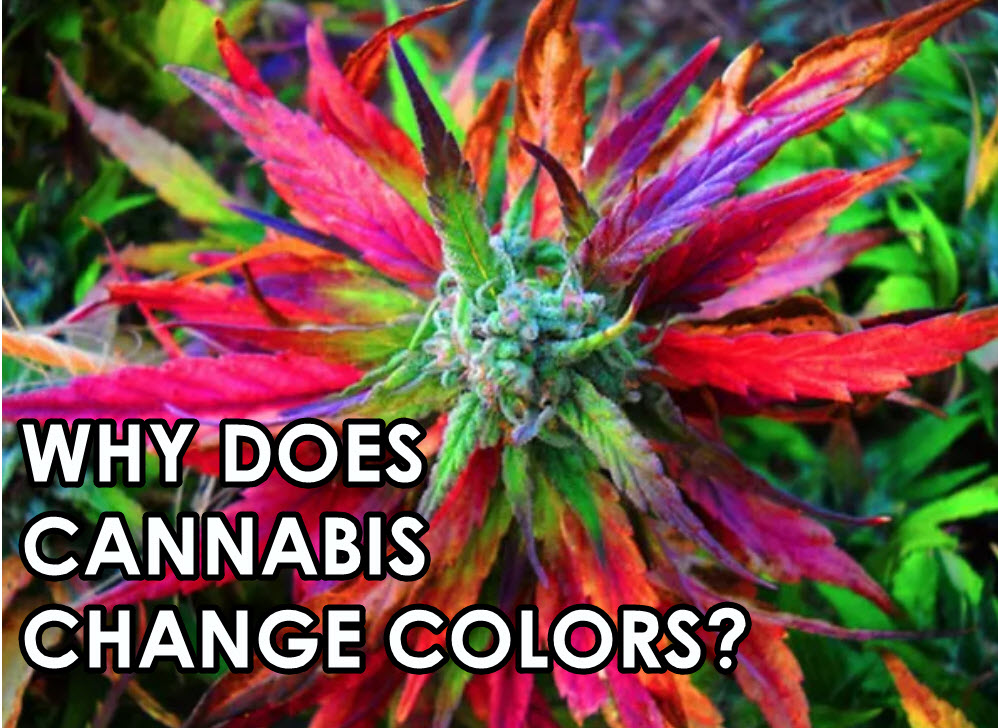 WHY DO POT PLANTS CHANGE COLORS, CLICK HERE.